I took five requests recently, and this one is for
goss, who wanted Merlin/Arthur! AU! Space Cowboys! It is also my first ever Merlin art to be posted, so I guess it's suffice to say I'm kind of nervous. Um. Hope you like it!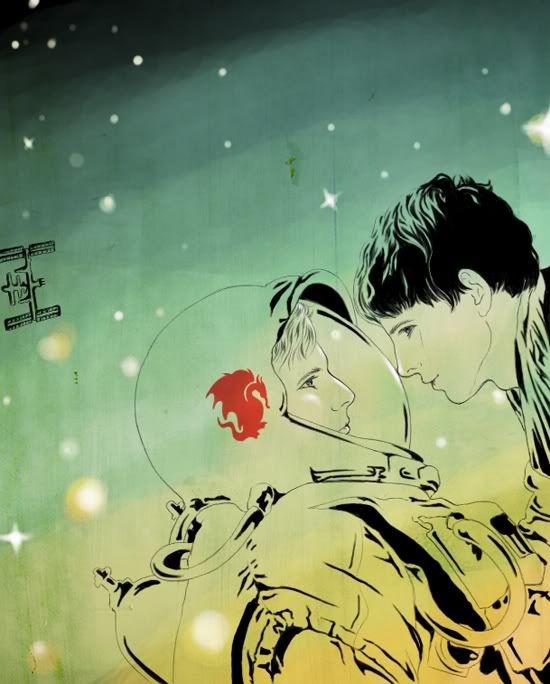 The texture used is by
blimey_icons.